Social responsibility is an important presentation of company culture. China National Electric Engineering Co., Ltd. (CNEEC) never forgets to requite the society. It attaches importance to resource conservation, environmental protection and harmonious development during its pursuit of company growth.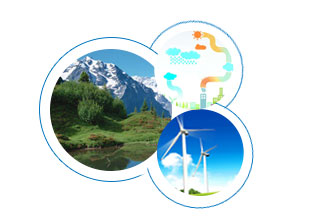 In terms of the market liability, CNEEC has been seeking to promote its business development and company competitiveness, contributing to national benefits with its excellent performance. After several years of efforts, CNEEC has attained remarkable development in terms of business scale and economic efficiency, ensuring the increase of state-owned assets and contributing to national economy.
In respect of environmental responsibility, CNEEC, responding to the national call for energy conservation and emission reduction, is devoted to the harmonious development between the enterprise and the environment and seeks to make contribution to local environment protection through environmental engineering projects, energy-saving technology and other green product and technology, incorporating the environmental responsibility into company operation.
In the aspect of social welfare,CNEEC insists on benifiting to society by practical action and activlty participate in public welfare activity. When creating economic efficiency for company, we also make contributions to the progress of society.